Academic Calendar for 2020
Academic Calendar for 2020

| | | |
| --- | --- | --- |
| · 1st(Spring) semester begins | Mon, Mar. 16 2020 | |
| · Course add & drop period | Mar. 16 (Mon) ~ Mar. 20 (Fri) | |
| · National Assembly Election Day | Apr. 15 (Wed) | |
| · Mid-term examinations | May. 4 (Mon) ~ May. 9 (Sat) | Week 8 |
| · Buddha's Birthday | Apr. 30 (Thu) | |
| · Children's Day | May. 5 (Tue) | |
| · Memorial Day | Jun. 6 (Sat) | |
| · Final examinations | June 22 (Mon) ~ June 27 (Sat) | Week 15 |
| · Summer vacation begins | Jun. 29 (Mon) | |
| · Course registration for Fall semester | Aug. 13 (Thu) ~ Aug. 24 (Mon) | |
| · Independence Day (National holiday) | Aug. 15 (Sun) | |
summary_table

| | | |
| --- | --- | --- |
| · 2nd(Fall) semester begins | Tue, Sep. 1 2020 | |
| · Course add & drop period | Sep. 1 (Tue) ~ Sep. 7 (Mon) | |
| · Thanksgiving(Chuseok) holiday | Sep. 30 (Wed) ~ Oct. 4 (Sun) | |
| · Foundation Day | Oct. 3 (Sat) | |
| · Hangeul Day | Oct. 9 (Fri) | |
| · Kookmin University 74th Anniversary | Oct. 18 (Sun) | No classes |
| · Mid-term examinations | Oct. 20 (Tue) ~ Oct. 26 (Mon) | Week 8 |
| · Final examinations | Dec. 8 (Tue) ~ Dec. 21 (Mon) | Week 15, 16 |
| · Winter vacation begins | Dec. 22 (Tue) | |
| · Christmas | Dec. 25 (Fri) | |
| · New Year Day | Wed, Jan. 1 2021 | |
| · Lunar New Year(Seol-nal) holiday | Feb. 11 (Thu) ~ Feb. 14 (Sun) | |
| · Course registration for Spring semester | Feb. 5 (Fri) ~ Feb. 18 (Thu) | |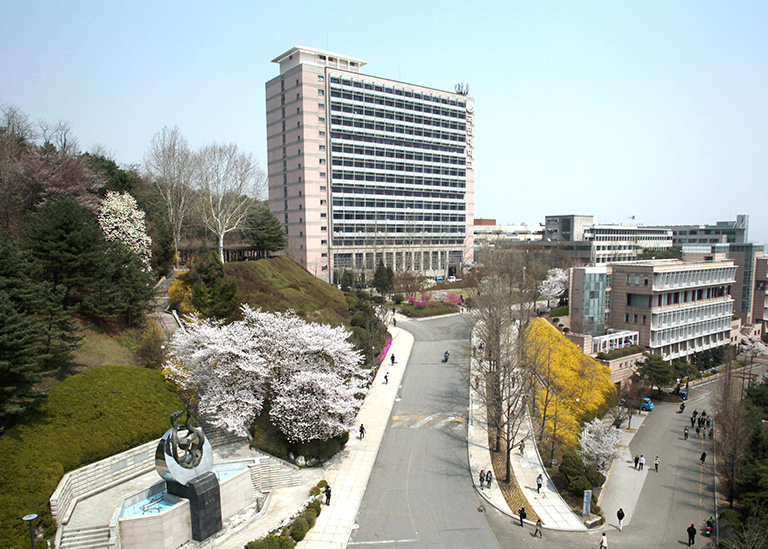 The Incoming Student Exchange is a program between Kookmin University and our exchange partner universities. If you are studying at an exchange partner institution you may be eligible to apply for the Incoming Student Exchange for one semester or for a full year. When you study through the Incoming Student Exchange program, you are studying as an exchange student from your home institution and are not required to pay tuition fees to Kookmin University. To apply for the incoming student exchange program, you must be nominated by one of our partner institutions. The credits you earn while studying here may be transferred back to your home institution. A list of current exchange partners is available on our website.
Deadline
Fall semester :

June 20th

Spring semester :

December 20th
Procedure
Apply through your home university

Successful students will be nominated to Kookmin University from their home university

Screening of students and placing students to our departments
* Space is limited at College of Design/Arts/Architecture

Announcement of selected students and issuance of admission documents
Required Documents
Exchange Student Application
Statement of Purpose
Most Recent Transcript from home institution in English
Copy of Passport
ID photo (JPEG format, color)
+ Design/Architecture/Fine Arts applicants: Portfolio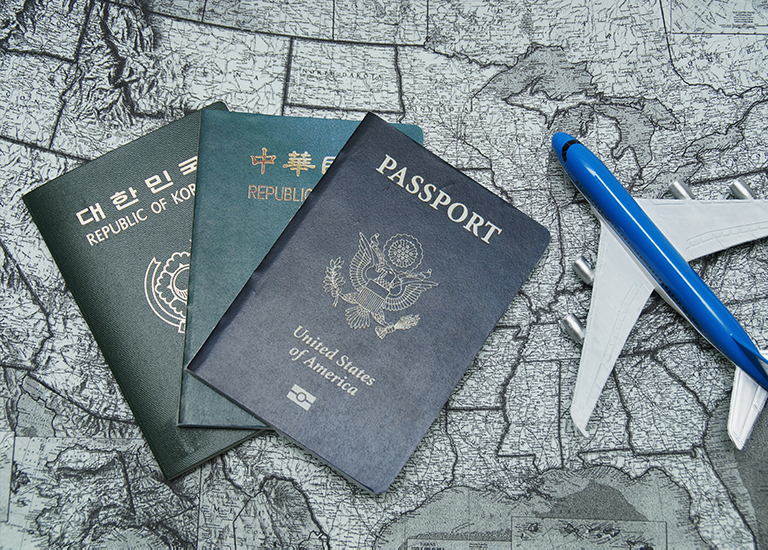 Exchange students must obtain a

student visa

from a Korean Embassy or Consulate in their country of residence.
Prepare all the required documents to enter Korea, including an admission letter. We will send the Admission documents to the coordinator of the your home institution upon its issuance. Exchange students will require a D-2 visa.

Once accepted into the Kookmin University, International Affairs Division will email the students important information about housing, registering for classes, arriving in Seoul, etc.

Students are requested to arrive in Korea on the date appointed by Kookmin University. Students are able to move into the accommodation upon arrival. Orientation for new International students will be held and your participation is mandatory.