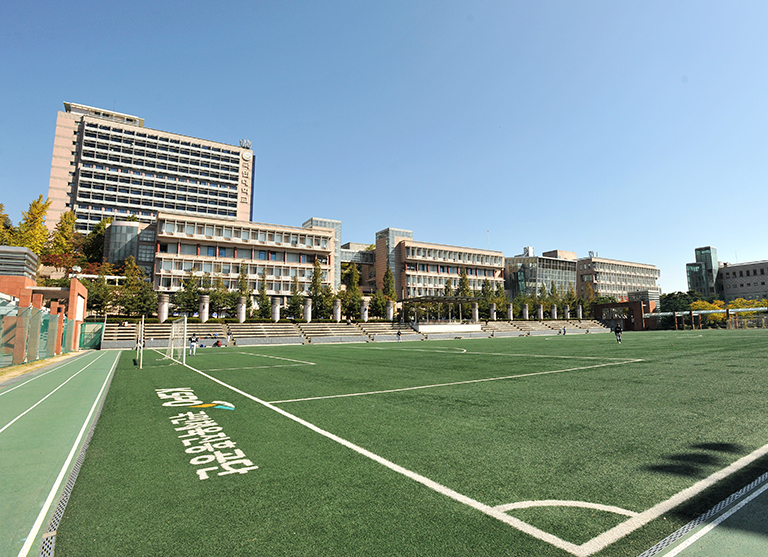 College of Physical Education
The College of Physical Education emerged from the Department of Physical Education in the College of Education in 1999 and offers three majors including Physical Education, Sports Management, and Athletics Coaching. With the support of excellent faculty members, we have taught practical skills and theories through up-to-date curricula cultivating sports scientists, sports managers and personal trainers, and promoting health for the general population.
School of Physical Education
Sport Education

The purpose of the Physical Education Major is to contribute to the preservation and promotion of the health or physical strength of people through physical activity. We try to cultivate not only the perfect physical educators possessing knowledge, virtue and physical health, but also scholars who comprehend the theory of physical education, its scientific principles, and the function of exercise by :

1) The mission of the Physical Education Major is to contribute to the preservation and promotion of an individual's physical fitness and health through physical activity. We cultivate physical educators who possess knowledge, virtue, and physical fitness, along with scholars who comprehend the theories of sports science based on scientific principles. The major offers theoretical aspects of sports and exercise and systematic studies of applied science. These include exercise physiology, sport medicine, biomechanics, kinematics, psychology of sports, philosophy of sports, and sociology of sports. This will allow students to understand how physical activity helps one's health and well-being, and will provide a basis of research in the area.

Sport Industry and Leisure

The mission of the Sports Management Major is to cultivate sports managers who understand the functions and roles of sports in modern society and sports systems through the principles and applied theories of sports management. Furthermore, the mission is to cultivate professional sports managers with serviceoriented minds who promote interchange and cooperation between community and sports organizations. The major offers practical and applied aspects of sports including sports marketing, sports economics, sports media, leisure and recreation, and sports policy and law. This will allow students to engage with sports managers, sports financers, and sports administrators, and will provide a fundamental discipline to conduct a sport related project.

Sports Health and Rehabilitation

The mission of the Athletic Coaching major is to cultivate sports leaders including athletic coaches and personal trainers who understand both practical and theoretical aspects of sports and exercise. The major offers experience with physical activities and theoretical studies including personal training, kinanthropometry, analyses of sports events and human movement, sports nutrition, coaching mechanics, and sports counseling. This will allow graduates to teach how to achieve better performance in ski, golf, horse riding, Taekwondo, and other area of sports.