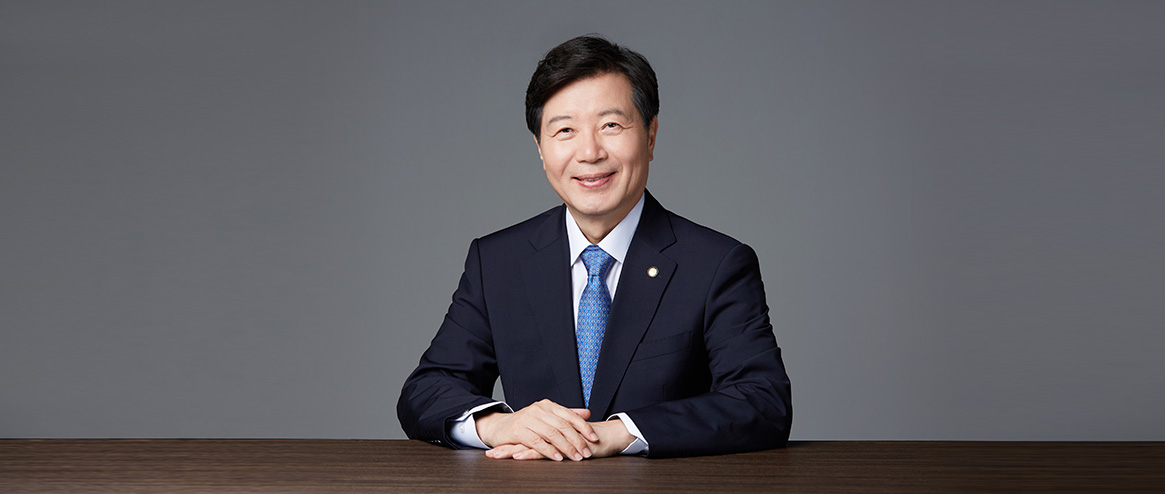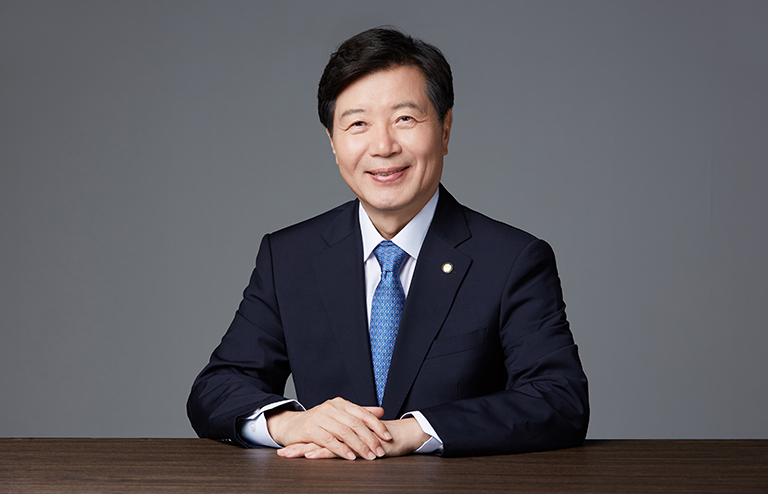 President's Message
Kookmin University was established in 1946 as Korea's first private university after winning the independence from Japan in 1945. The founders of KMU, key members of the Provisional Government of the Republic of Korea including Shin Ik-hee, envisioned fostering individuals who would lead liberated and democratic Korea. Later in 1959, the foundational philosophy was succeeded by Kim Seong-gon, founder of Ssang Yong Inc., to nurture "practical people and dedicated professionals." The creed remains relevant today.

Now as one of the largest universities in metropolitan Seoul area, KMU is leading noteworthy educational innovations by carrying out various government-funded projects in various subjects, such as automotive engineering, software, design, natural science, to name a few. Furthermore, KMU has actively collaborated with universities and institutions all over the world and become a globally recognized university.
Currently, we are faced with daunting challenges where trying ordeals are commonplace. Hope has often been obscured by dark clouds in the course of human history. However, we must never forget that the sun continues to shine behind those clouds to protect us and to give us life.

Kookmin University would neither avoid taking risks nor draw back in the face of competition. I fully expect our spirit of challenge to serve as a solid foundation and fortress upon which both the members of our institution as well as all Korean citizens can rely. We will develop the technologies needed to brighten our nation's future and will become a messenger of goodwill through the power of art. We will also continue to broaden the horizons of the social sciences to foster a society dedicated to the well-being of all constituents.

Through teaching, researching, and sharing, Kookmin University will continue to take on the founder's call to love of our nation as one family. We hope that the joy of taking on this mission can flow into Korean society and ultimately the global community.

Kookmin University is a home that was built for you. Don't stand outside the door!
Kookmin University is open to everyone.
Hong Jae Yim
President
Kookmin University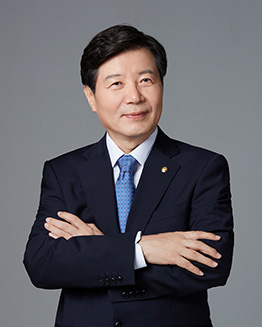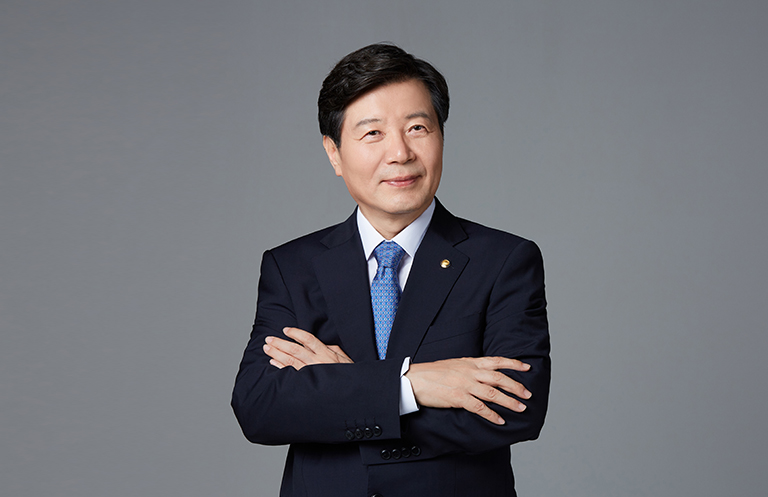 Dr. Hong Jae Yim
President of Kookmin University
Personal information
Hong Jae Yim (임홍재, 任弘宰)
Date of birth: December 15, 1956
Area of expertise: Automotive Engineering (Safety, NVH, Structure Optimization)
Education
1979

B.S. Mechanical Engineering, Seoul National University

1983

M.S. Mechanical Engineering, Seoul National University

1990

Ph.D., Mechanical Engineering, University of Iowa
Experience
1983-1985

Researcher, KIET(Korea Institute for Industrial Economics & Trade)

1988-1992

Senior project engineer, General Motors (USA)

2002-2018

Educational advisor for technical instruction on Body Structure Design, Hyundai Motors

2005-2010

Head of the Nano Process and Equipment Development Innovation Cluster, Kookmin University

2006-2008

Technology advisor, Samsung Mechatronics R&D Center

2006-2011

Chairman of the operations committee for the Next-Generation High-Speed Railway Development Project, Korea Railroad Institute

2006-2018

Member of the New Technology Certification Committee and Jang Young-sil Award Screening Committee, Korea Industrial Technology Association

2008-2012

Head of the Industry-Academic Cooperation Foundation and Business Incubation Center, Kookmin University

2011-2012

Vice-president, Korean Society of Mechanical Engineers

2012-2013

R&D and technology advisor, Samsung Techwin Research Center

2014-2015

President of Seoul-Gyeonggi branch, Leaders in Industry-University Cooperation (LINC) Project

2014-2017

Vice President for Academic Affairs, Dean of Graduate school, Kookmin University

2014-2017

Head of the Leaders in Industry-University Cooperation (LINC+), Kookmin University

2019

President, Korean Society for Noise and Vibration Engineering

September 2019

Elected as 12th President of Kookmin University
Honors and Awards
June 21, 1996

Outstanding Thesis Award for Science and Technology (Korean Federation of Science and Technology Societies)

March 15, 2001

Best Teacher Award (Kookmin University)

October 25, 2012

Academic Award (Korean Society for Noise and Vibration Engineering)

February 28, 2015

Achievement Award for contributions to technical education and R&D (Samsung Techwin)

September 17, 2015

Listed in Marquis Who's Who in the World 2016

December 18, 2015

Outstanding Instructor of Vocational & Technological Training (Hyundai Motors)

April 27, 2016

KSME Research Excellence Award in Dynamics and Control (Korean Society of Mechanical Engineers)

December 14, 2017

Deputy Prime Minister and Minister of Education Citation for the contributions to the LINC project