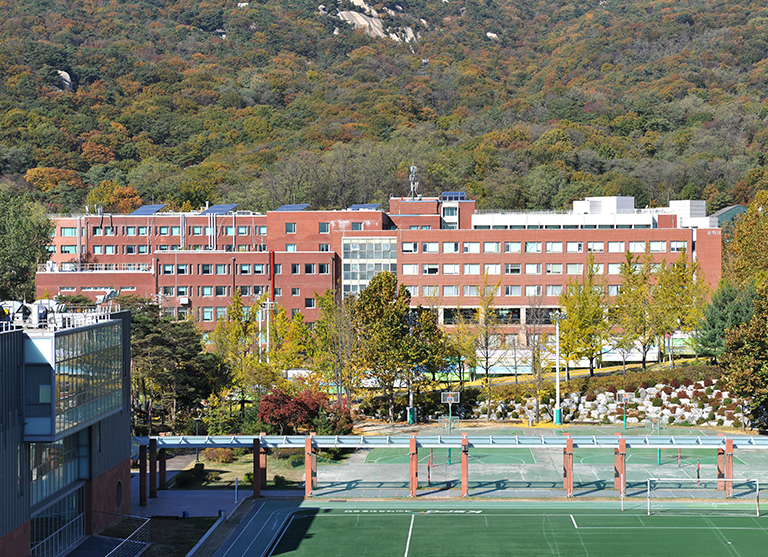 College of Creative Engineering
Kookmin College of Creative Engineering, which has over 40 years of history and tradition, currently consists of four undergraduate schools: School of Advanced Materials Engineering, School of Mechanical Engineering, School of Civil and Environmental Engineering and School of Electrical Engineering. The College of Creative Engineering has produced a number of qualified scientists and engineers who are contributing to the happiest societies of our future by educating students with its excellent curriculum, practical education, and the specialized research experience. Kookmin College of Creative Engineering has strengthened the research competitiveness specialized in each field of engineering by winning a variety of national research projects. Such projects include Priority Research Center Program funded by the Ministry of Science, ICT, and Future Planning, the Brain Korea 21 programs (BK21) supported by the Ministry of Education, and leading international research institutes, and the Next Generation of Eco-Innovation technology development project, which leads to the supremacy of research and cooperation with domestic and international research centers. In addition, Kookmin University has been selected for 'University for Creative Korea (CK-II) Project' in 2014 and is recognized as a leading university that provides excellent undergraduate education. The 21st century is the era of knowledge creation. The role of engineers has been essential for establishing our nation as a dynamic hub of global research. Therefore, we at the College of Creative Engineering will exert out utmost efforts to cultivate creative engineers through the provision of specialized curriculum and engineering research.
School of Advanced Materials Engineering
In the 21st century, our highly developed industrial and technological information society needs increasingly more creative engineers. In accordance with societal needs, our education system includes stimulating and challenging courses on the fundamental theory and applications of advanced materials engineering. We are focusing on establishing an advanced training cradle, which yields proactive leaders with a high level of expertise and an ability to contribute to improving the technology and economy of our nation.
Metallurgical and Structural Materials
Electronic and Functional Material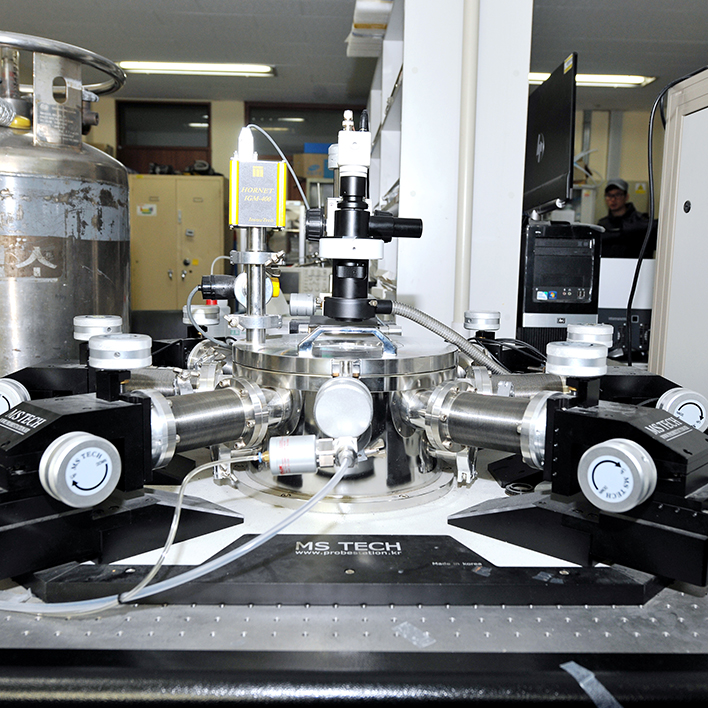 School of Mechanical Engineering
The School of Mechanical Engineering aims to train professionals in mechanical engineering who are capable of improving human life and the environment based on their extensive technical knowledge and expertise. To that end, we are committed to producing competent engineers who possess the capacity to solve problems related to mechanical engineering, assimilate knowledge from diverse areas, and develop future-oriented professional expertise and leadership based on experience gained through teamwork. The Mechanical Systems Engineering program is designed to produce engineers who will go on to work in areas related to energy and environmental systems; production, design, and processing; and robotics and nano-systems based on the theoretical knowledge and practical skills they gained through education on basic structural mechanics, computer-aided design, lab testing, and capstone design. The Convergence Mechanical Engineering program offers courses on practical skills, such as mechanics, engineering design methodology, and lab testing, based on mechanical engineering theory and computer-based test interpretation with the aim of producing mechanical engineers with a broad understanding of human movement science, nanotechnology, bioscience, IT, and cognitive science. The Mechanical and Energy Engineering program gives students the opportunity to gain professional knowledge and learn about the latest technology in areas related to energy and the environment, allowing them to become experts capable of solving energy-related problems by applying the principles of mechanical engineering in creative ways.
Mechanical Systems Engineering
Convergence Mechanical Engineering
Mechanical and Energy Engineering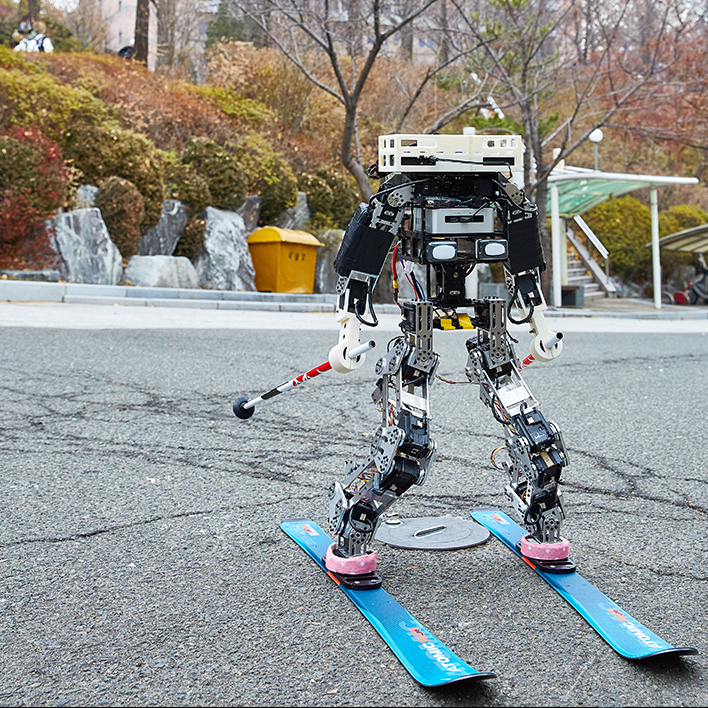 School of Civil and Environmental Engineering
Civil and Environmental Engineering

Civil engineers are concerned with all aspects of engineering, including the conception, planning, design, construction, operation, and maintenance of major physical works and facilities that are essential to modern civil life. Civil and Environmental engineering projects are typically characterized by their scale, complexity, durability, and cost. Some examples include bridges, subways, roads, tunnels, coastal facilities, dams, foundations, sewerage and sewage treatment facilities, water supply and purification systems, and various transportation facilities. Students participate in laboratory studies as well as classroom activities and become proficient in the use of computers for problem solving and design. In civil and environmental engineering, the courses extend to the areas of structural, geotechnical, hydraulic, environmental, and transportation engineering. The School of Civil and Environmental Engineering offers a specialized undergraduate program accredited by ABEEK (Accreditation Board for Engineering Education of Korea).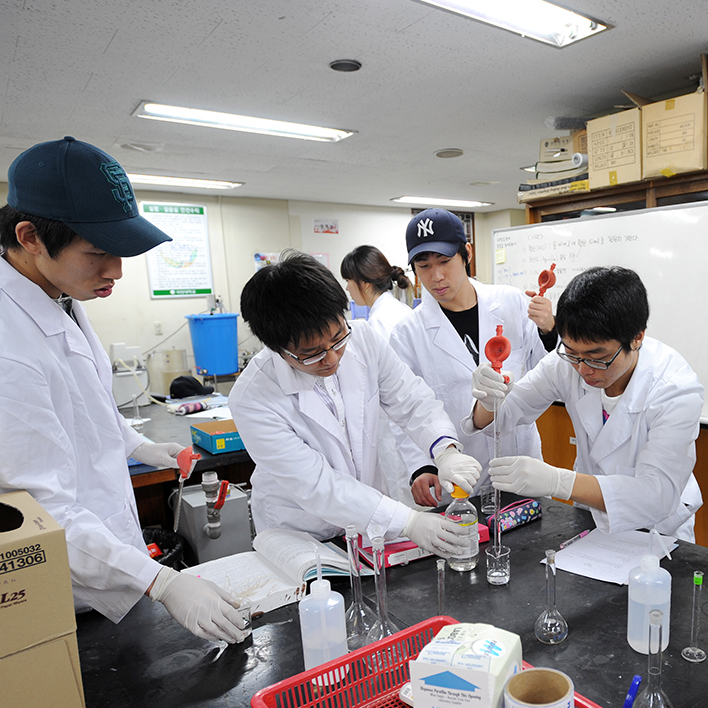 School of Electrical Engineering
The Educational Goal

The goal of the School of Electrical Engineering is to cultivate leading electrical engineers who can produce efficient engineering work in our society. The following are the types of individuals that the school proposes to nurture

- Engineers who can cope with fast-changing industrial environments
- Engineers who have both social leadership and engineering management skills
- Advanced researchers who take the lead in creative research and the development of state-of-the-art engineering

The Educational Objectives

To give students true understanding and leadership in the fast-changing IT society, the School of Electrical Engineering has established the following educational objectives. We intend to produce

- Students who can solve engineering problems by using their understanding of engineering, analysis and the ability to apply them.
- Students who can design systems by using their expertise in electrical engineering and knowledge of new technologies.
- Students who have the global competitiveness needed to work any place in the world.
- Students who show engineering leadership in specific industrial fields.

Logic Circuit

The Electrical Engineering Major provides a well-organized education program to foster creative and trained electrical, electronic, and computer engineers who can solve high-tech engineering problems as well as practical ones. To get accepted into the electrical engineering program of ABEEK, students must take engineering preparatory courses and MSC (Mathematics/Sciences/Computer) courses. Major courses provided by the School of Electrical Engineering are composed of basic major courses and advanced major courses. The basic major courses include Logic Circuit, Digital Engineering, Circuit Theory I/II, Creative Engineering Design, the Application of Microprocessors, and the Application Laboratory for Microprocessors. Advanced major courses provide more specific and advanced knowledge in six divisions. In addition, the Seminar in Special Topics and many Design Project courses provide comprehensive knowledge and the chance to solve practical problems so that students foster their creativity and ability to put a theory into practice.
Electronics Convergence Engineering
Electronics & Information System Engineering
Energy Electronics Convergence