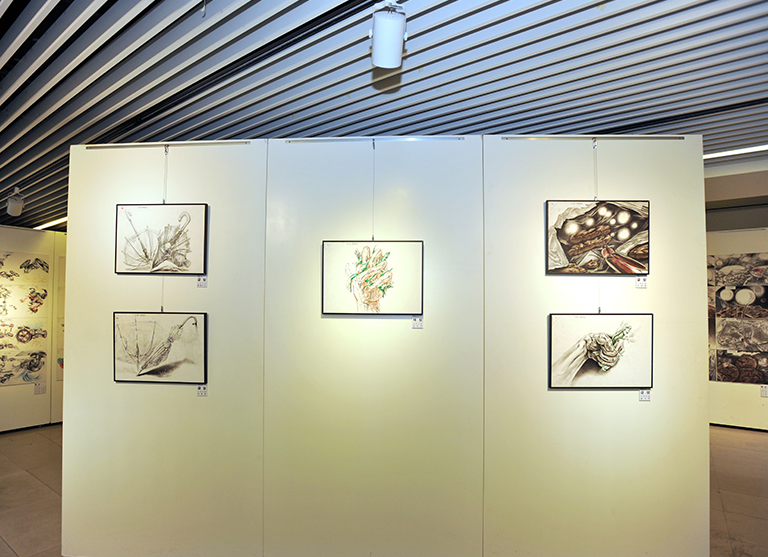 College of Design
While other university design programs remained under their colleges of Fine Art, our professor stressed the importance of design in choosing the department name Faculty of Design in 1975 and then College of Design in 1980. This set Kookmin University's design program apart from all others. Our determined design educators built a college with a new curriculum and teaching method based upon student experience and motivation. Today, too, we support each student's creative ideas and experimental concepts with open minds. Consequently, we are especially known for our teaching know-how. All of these efforts have formed the strong identity the College of Design has today.
Department of Visual Communication Design
The Department of Visual Communication Design fosters the growth of students' aesthetic abilities and intellectual insights needed to design information. From visualizing information, and to its production and distribution, the department oversees processes of creative thinking to achieve pragmatic solutions. The curriculum is structured dynamically in order for students to be exposed simultaneously to diverse medium and to gain in-depth specialized knowledge. Courses can be channeled into two different tracks: the Graphic track and the Film/Video and Media track. By balancing studio and theoretical courses, students are intensively trained to expand their professional skills as well as developing themselves as thoughtful, cultural producers.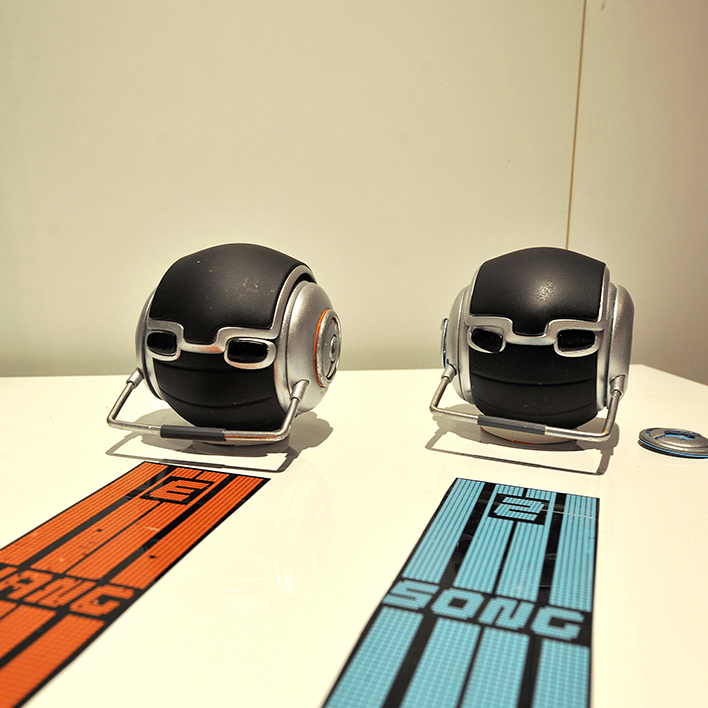 Department of Industrial Design
The Department of Industrial Design contributes to society by creating a desirable modern life through competent and professional designers who can play a primary role in the advancement of the standard of living and national competitiveness. To achieve this goal, we provide future-focused educational programs such as art, scientific technique, and human culture, based on the inter-laboratory perspective. We also focus our programs to be well balanced with both the theoretical and practical aspects by using new medium. Through our educating process, students are prepared for modeling abilities, artistic sensibility, imaginative and expressive power throughout the fields of industrial, transformational, environmental, interior and exterior designs.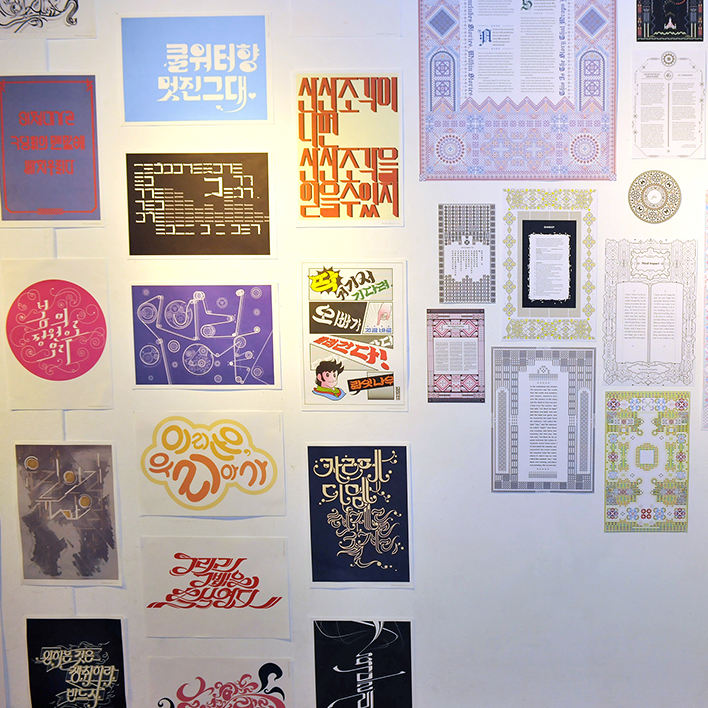 Department of Metalwork and Jewelry
The Department of Metalwork and Jewelry at Kookmin University plays a crucial role in developing future professionals for one of the most active metal craft communities in the world. Our alumni have continually challenged the boundaries of their craft by evolving the traditionally accepted norms of display, form, function, material, and techniques, into inspiring modern works that appear in galleries all around the world. Graduates have found careers as: metal smiths, jewelry artists, metal sculptors, precious metal & gem designers, enamellists, product designers, utensil designers, furniture designers, interior & display designers, gallery & shop owners, curators, craft educators, and professors.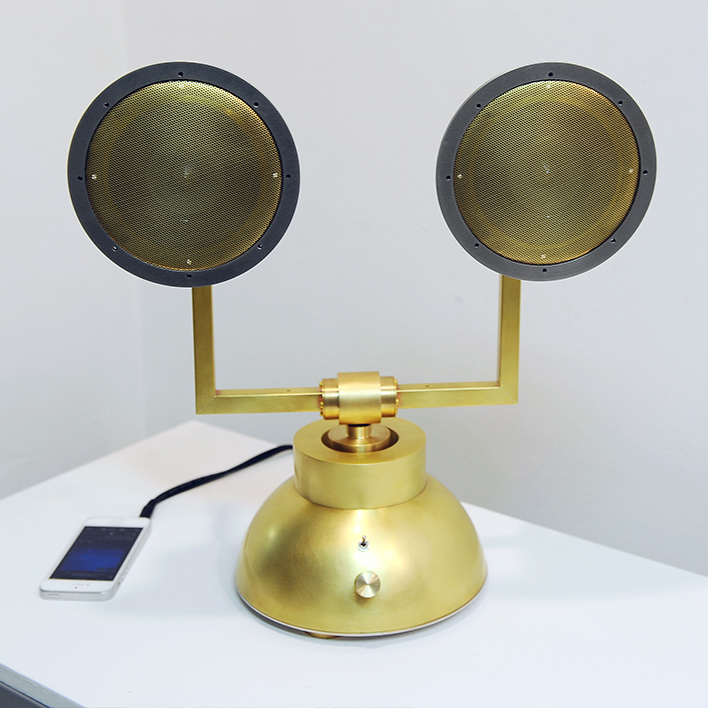 Department of Ceramics
Civil and Environmental Engineering

The study of ceramic crafts has the educational goal of fostering talented professionals who may lead the way in the cultural and industrial age of the 21st century. To do that, the Department of Ceramics aims to guide ceramic craftsmen to embrace this cultural age as we help students not only understand the history of Korean ceramic crafts and the current situation of international ceramics, but also have diverse experiences and improve their creative insight while developing educational programs appropriate for this digital age.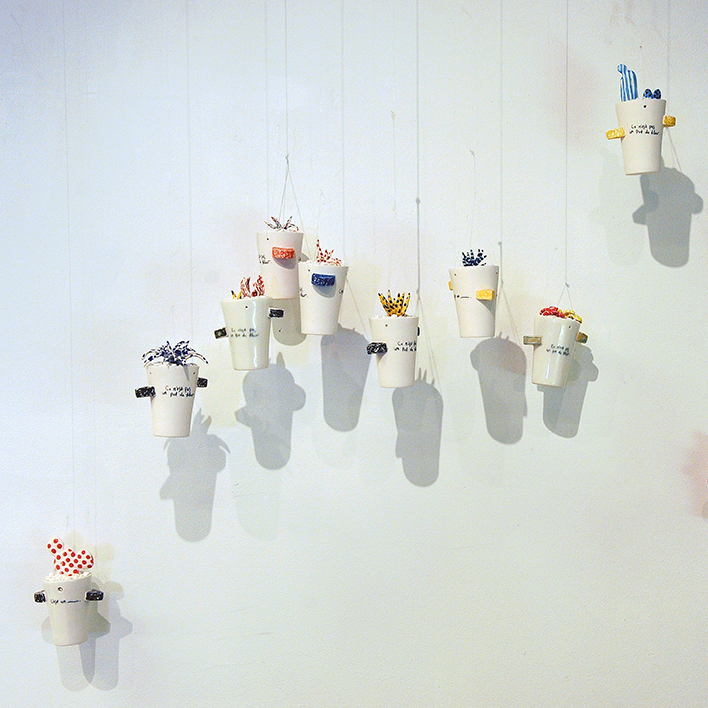 Department of Fashion Design
The department of fashion design is dedicated to providing students with specific theoretical, practical and social skills necessary for achieving success in the various fields of the fashion industry. The department provides an organized and innovative educational program for developing creative designers through rigorous training and drilling. The program is constructed to take the students through all aspects of fashion design from functional to experimental design and emphasizes a thorough understanding of the design process, materials, construction and merchandising.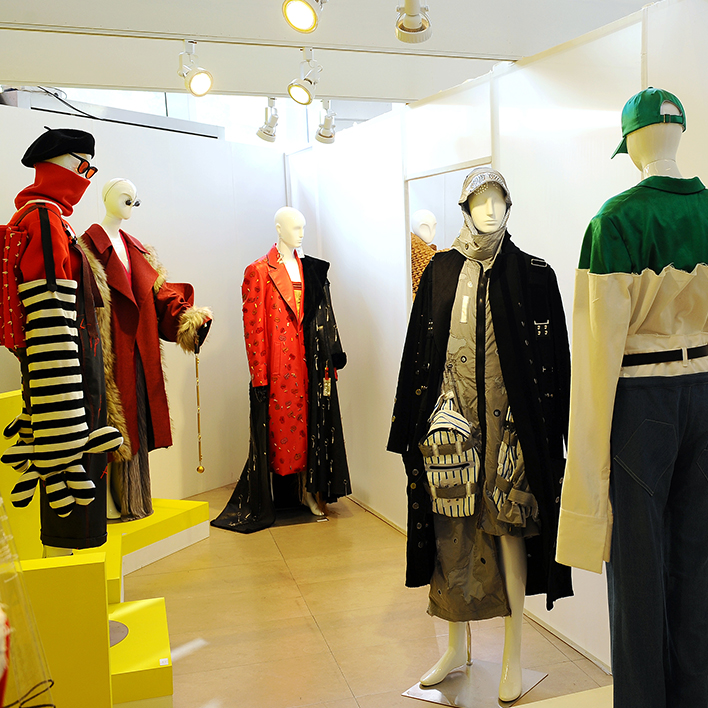 Department of Spatial Design
In the future society, demand for high quality living culture, mutual respect among people and the quality of life will be greater than ever. Therefore, the Department of Spatial Design is dedicated to conducting research and education on beauty, function, and technology in the aspect of creative value in order to develop an innovative spatial culture. It also offers practical courses on the design of spaces for commercial, residential, cultural, compound, and public uses, among others, and teaches students about the various architectural and spatial elements, including materials, colors, furniture, and lighting.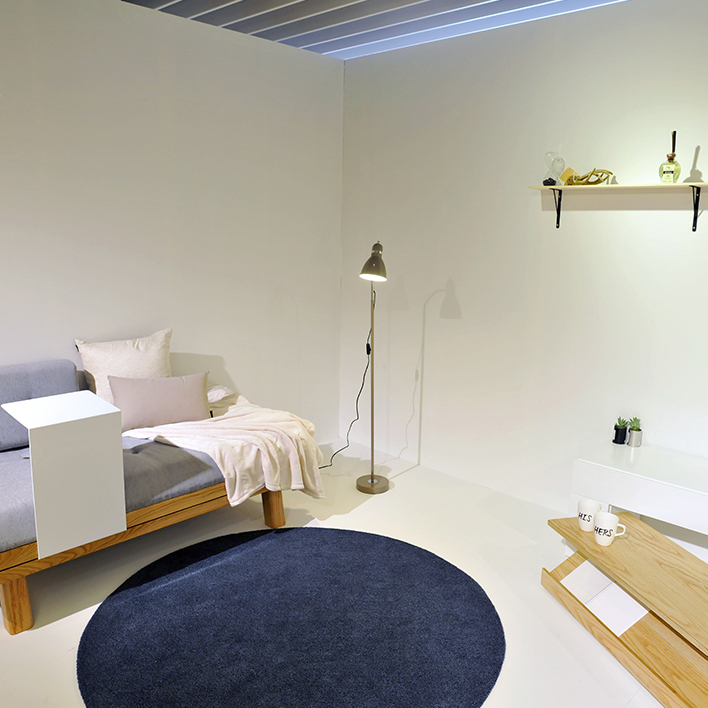 Department of Entertainment Design
The objective of the Department of Entertainment Design is to nurture creative new talent to reinforce social responsibility and ethics in the field of design while also leading the way in a high-value entertainment culture by integrating culture, technology, and design. As the heart of the cultural industry, the field of entertainment is playing a more valuable role in modern society. As it is known that Korea has a long tradition of elegant, highly dignified entertainment, the Department of Entertainment Design aspires to seamlessly combine our cultural historicity with design and technology to mold an integrated modernity and accomplish a more involved and touching human communication. The Department of Entertainment Design offers a systemic and professional education in the following:
The image contents industry, such as special effects in digital images, visual advertisements, music videos, motion graphics, and 3D animation;
New-form entertainment, a newly born and evolving field that blends fine arts, performance arts, architecture, gaming, communications, IT, and engineering;
vent design, which consists of both tangible and intangible cultural service contents.
The Department of Entertainment Design is differentiated from other medium-centered design education institutions, as it offers an integrated and generative educational paradigm centered on concepts. We strive to contribute to the establishment of a high-quality global entertainment culture that transcends the boundary between academe and culture.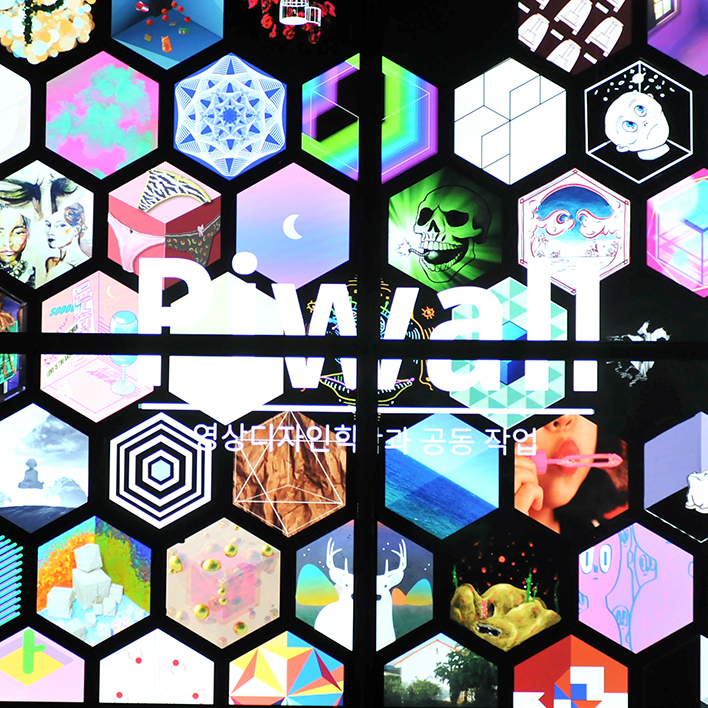 Department of Automotive & Transportation Design
The Department of Automotive and Transportation Design was established based on the highly advanced design and automotive engineering infrastructure at Kookmin University. To ensure that Korea maintains its status as one of the world's top five powerhouses in the automobile industry, the department strives to offer world-class, professional design education. Especially we concentrate on design of automobile which are mainly passenger cars, vehicles for special purposes such as leisure sport and construction, and high value added transportation which encompasses rail, water, and air and space. Having received such education, students then go on to become creative, world-class designers leading the transportation industry.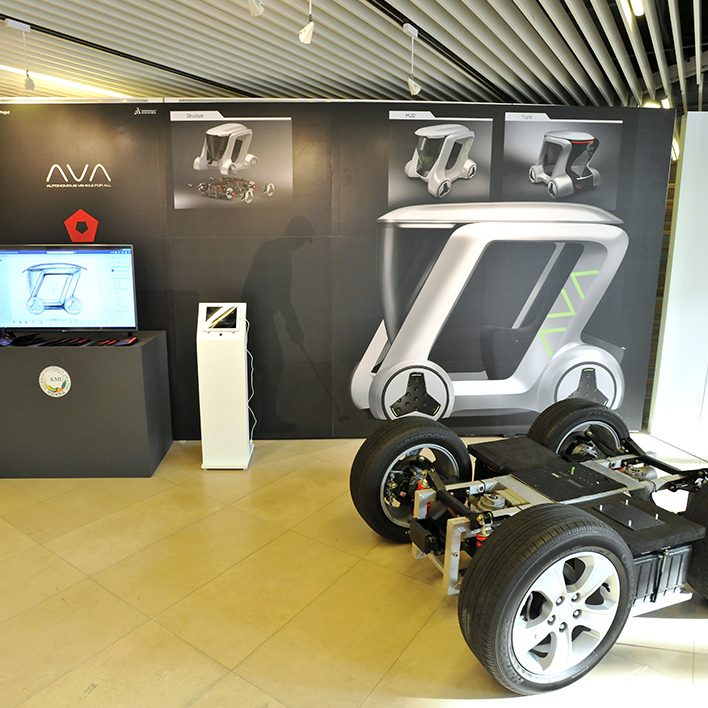 Department of AI Design
The AI Design Departmentexplores future design methods based on a deep understanding of artificialintelligence (AI), the core technology of the Fourth Industrial Revolution, withthe aim of nurturing "AI-adaptive designers." The education we provide focuseson new industries and technologies, such as AI, data science, robotics,Internet of Things, biotechnology, future mobility, and smart cities, to helpensure that students are equipped with the competencies required to effectivelyrespond to the rapidly-changing design paradigm. In the AI Design Department,students can gain the expertise and experience that are essential for designersin the new convergence era and cultivate insight into future technologies andthe future environment.