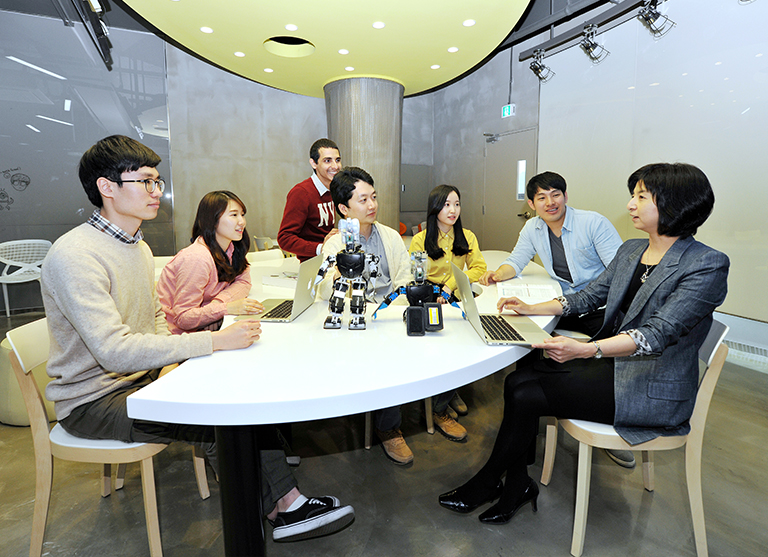 College of Computer Science
University education, along with its curriculum, lectures, and student support, should respond to the demands of the time. Transforming the subject-oriented education system, which many universities still maintain, into a student-centered one was accomplished by the College of Business Administration in 2006. We have reformed the curriculum in the major field of study so that our students can develop competence based on the confidence acquired in the earlier stages. The College in also investing its resources in international exchange program by which our students can utilize their specialized knowledge and familiarize themselves with international settings. This is the goal that we continue to achieve: to produce managers of the 21st century by means of institutional adaptability and flexibility.
School of Software
Software

The College of Computer Science aims to train globally competitive software professionals with a innovative curriculum based on open source software. Up to the second year, students are expected to gain strong basic software knowledge covered in fundamental undergraduate courses. Until graduation, students learn the major in more depth by selecting multiple specialized tracks that reflect demands from the industry, such as BigData/MachineLearning, Media/Entertainment, IoT, Web/InformationSecurity, and EnterpriseSoftware. For senior students, a project-oriented latest technology and capstone design project courses make students have the ability to demonstrate the knowledge and software development skills learned in the undergraduate courses.