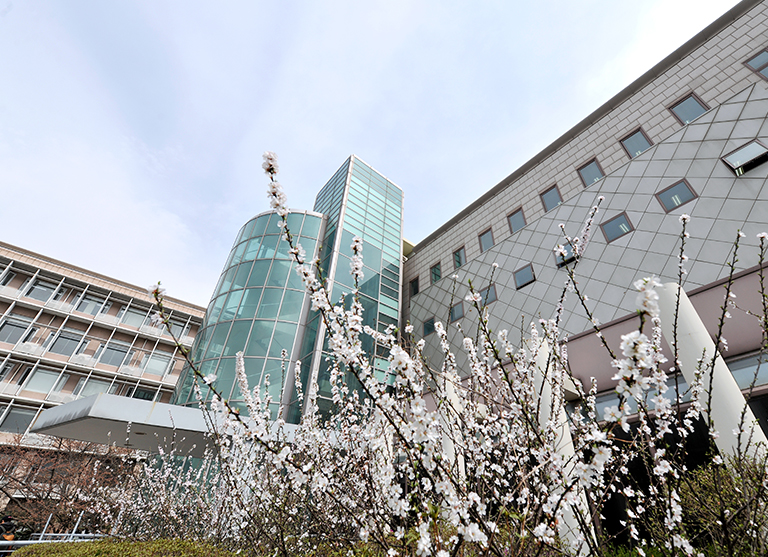 College of Arts
The College of Arts consists of the School of Music, the School of Fine Arts, and the School of Performing Arts. We provide an ideal environment for intensive training and the development of talent. It is our goal to cultivate students' natural abilities so that they will contribute their art to society, not only in Korea, but around the world as well. We encourage our students to spearhead the artistic trends of the future that will shape the world. We offer modern facilities and a well-rounded curriculum for our students to realize their potential and to take risks as they hone their innovative capabilities. It is our goal th bring out the Individual talents of our students so that they can have a professional life in the art world.
School of Music
The School of Music maintains various curricular requirements and types of courses through which students can improve their abilities to create and perform music. Our curriculum is focused on developing performing skills and broadening students' knowledge of the field. Students have numerous opportunities for open or public performances on and off campus during their academic years. Students are encouraged to have intellectual curiosity, enthusiasm, and creativity in every aspect of music so that they can keep training themselves after graduation to become professional musicians who can perform classical music on stage.
Voice

Singing is the art of expressing our thoughts and emotions by means of the human voice. It is often said that natural talent is the most essential thing needed for singing. However, training the voice is not just done to improve the voice but the skill with which one employs the voice. Aspects of linguistics, phonetics, physiology, and acting are also essential in voice training. The Voice Department offers various courses to train students to become well-poised in these areas. Students have opportunities to show what they have learned on the stage of operatic and art song concerts.

Piano

The Piano Department equips students with performing techniques as well as theoretical knowledge to give them the potential to become performers, collaborative pianists, or educators. We train students at several levels of performance study in which students are assigned repertoires carefully selected to develop their potential. In addition, students build a balanced body of knowledge through various classes, such as Piano Literature and Music Analysis, so that they will come to understand how to interpret music and the proper style for certain musical eras.

Orchestral Instruments

The Orchestral Instruments Department fosters the study of the violin, viola, cello, double bass, flute, clarinet, oboe, bassoon, saxophone, horn, trumpet, trombone, tuba, harp, and percussion. Numerous opportunities to appear on stage as soloists or in groups help students improve their performing techniques. For the same reason, we provide individual lessons, chamber music classes, and orchestra rehearsals. Through such activities, we arouse student interest in chamber music and orchestral music, the fields in which most students will be involved after graduation.

Composition

The Composition Department nurtures students as professional composers who have logical thinking, skills in expression, and creative minds. In order to do so, we deal with the general social aspects of music, such as history, sociology, philosophy, and education, as well as musical aspects like music theory, analysis, composition, and recital. Through these classes, students obtain the varied academic background necessary not only to be poised creators of music, but also to be valuable members of society.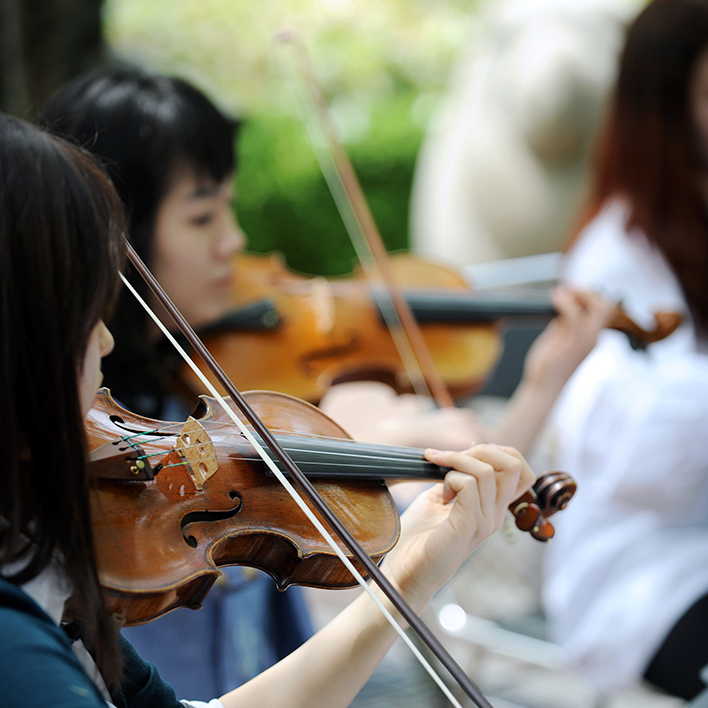 School of Fine Arts
The first purpose of this department is to enrich students' lives through the study of art. The second purpose is to cultivate students through numerous fine arts education courses to be good artists, critics, or educators. The Fine Art Department has two majors, Painting and Sculpture. After graduation, students can get special jobs requiring creativity and an aesthetic sense, and may work as curators, researchers, or in filmmaking or broadcasting.
Painting

The purpose of this major is to develop intellectual, appreciative, and technical approaches to painting and its relevant art forms. Exploring not only conventional art forms like drawing and printmaking but new media such as film, video, installations and computer assisted art, our students delve into new means of expression. In harmony with modernity, through their work, students develop their own personal identities.

Sculpture

This major remains future-oriented and frequently introduces new courses in line with the needs of the times. Pertinently fusing the theoretical with the practical, it focuses attention on art training within the rich diversity of media available. It also aims to nurture promising and up-and-coming artists and professionals who are in demand in society. It does so by stirring up creativity and an experimental spirit based in technical mastery.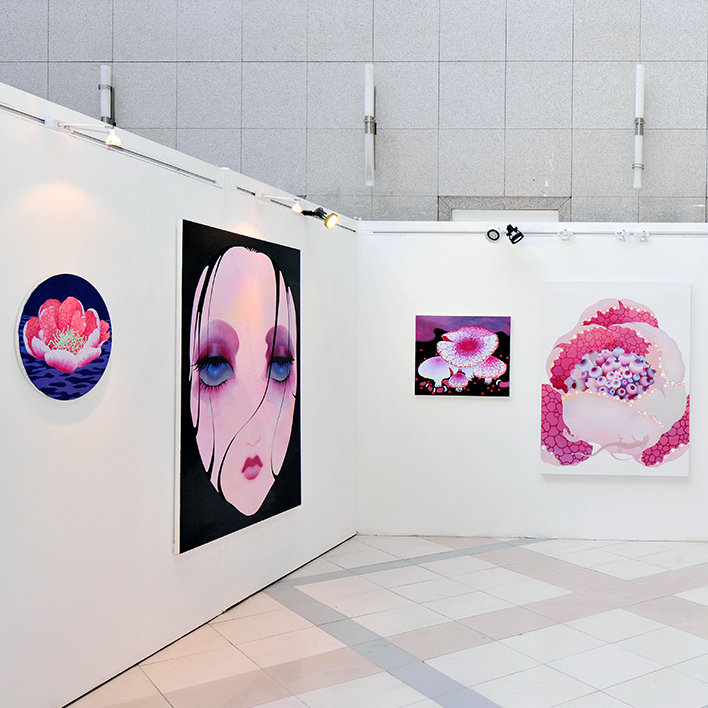 School of Performing Arts
The School of Performing Arts is composed of the Theater and Cinema Major and the Dance Major. The direct human interaction between the dance and acting disciplines creates the basis upon which the school of performing Arts stands. With up-to-date technology, and creative freedom to develop their filmmaking abilities, abilities, our students of the last 21 years have continued to grow in the national spotlight. We at the School of Performing Arts strive to develop personalities that will contribute to the world through their work. After graduating, students can expect to succeed in the media, broadcasting, performing, and administrative realms.
Theater and Film Major

We offer courses for students interested in learning the artistry and techniques that are demanded in the professional worlds of playwriting, directing, acting, set design, public relations, criticism administration, film, and theatrical and cinematic productions. For this purpose, we have established a curriculum that is fundamentally balanced between theory and practice, so that students can grasp the specific skills required for each discipline. Students can expect to freely explore various styles in order to realize their artistic potential to the fullest. Being located in Seoul, we want to take full advantage of the professional opportunities in the theatre and film industry that the city has to offer.

Dance

Through our educational program dance majors can expect to become competent dance specialists who can contribute to society. Students will acquire skill in certain movements through step by step instruction. With these background skills, they will then be able to employ their artistic creativity. Ultimately, students pursue studies individually tailored to their future careers as dancers, choreographers, teachers, therapists, or members of any other profession that utilizes dance.